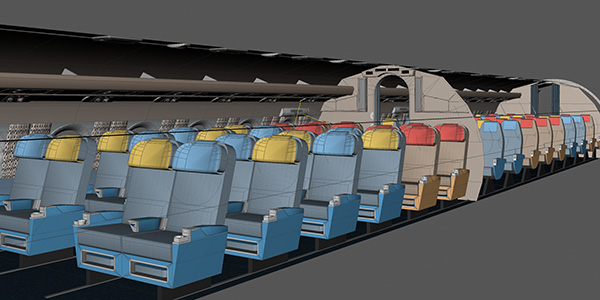 Fig.1: Comet 4 B.O.A.C. multi-coloured passenger cabin (1958).


No surviving Comets have complete and original interiors. As the aircraft became older, and fell into second (or third) ownership, first class seats and other luxurious fittings (including galley equipment and loos) were removed to make room for more tourist class seats. I was delighted to discover colour photographs of the Comet 4 interior in a B.O.A.C. brochure.
It's difficult knowing how much detail to devote to the passenger cabin. It doesn't help the flying simulation at all, and yet this project has always been about creating a virtual Comet, as accurately as possible. The compromise is that geometric resolution is highest in the cockpit, becoming progressively more selective and simpler further aft.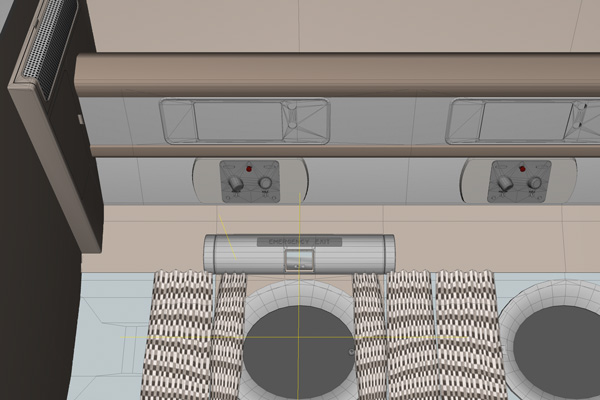 Fig.2: Earlier Comet 4 passenger services, with reading lights, but without eyeball vents.


The early aircraft had similar passenger services to the Comet 1 and 2, with (fixed) reading lights. There were no individual fresh air vents for passengers, as there were on the later Comet 4B/4C aircraft.
passenger_cabin_BOAC-03_295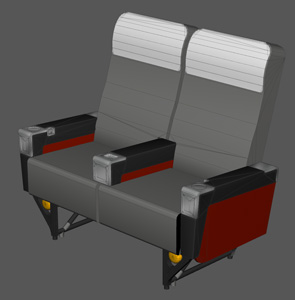 Fig.3: Microcell First Class Chair for B.O.A.C. and de Havilland Mk.4 Chair, used by other airlines.


B.O.A.C. installed First Class Chairs by Microcell in both the Comet 4 and Bristol Britannia, with tweed fabric. In trans-Atlantic Comets, seats forward of the front wings had 60" pitch, and fully reclining chairs, which, together with pull out foot rests, converted into beds (proving that nothing is really new). Chairs further aft had 40" pitch and were semi-reclining. Other airlines tended to use de Havilland's own design chairs, with velour fabric, which did not recline fully, but were extremely light.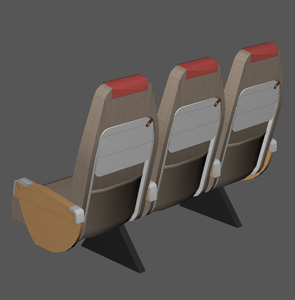 Fig.4: Microcell Traveller (Tourist Class) seats.


Most Comets fitted Microcell Traveller seats in tourist class, which mostly survived. Operators (like Dan Air) removed first class seats and replaced them with tourist class seats canniablised from dismantled Comets. Again, more research helped me to distinguish between earlier seats and later ones.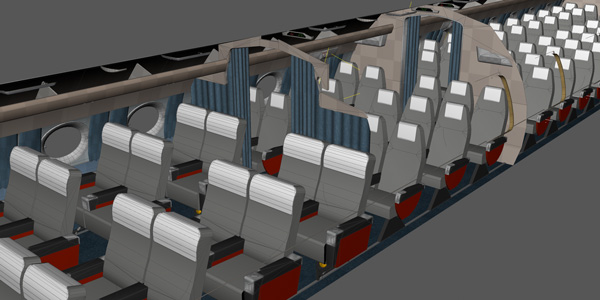 Fig. 5: Revised Comet 4C passenger cabin.
The Comet 4C passenger cabin also received some improvement, with the new de Havilland chairs, and improved tourist class chairs. Notice the doorway in the centre bulkhead is wider than the Comet 4. I have also added a curtain partition between first class and tourist class, which was movable (or stowable) by the crew, as they are on modern aircraft.
Video: Emergency exit animation (shown in a Comet 4C).
I was interested to see photographs of Comets (especially RAF Comets) in hot climates parked on the apron with the emergency exits removed. I cut exits out, gave them body and detail, and animated them. In an emergency, they would have been chucked out of the open aperture, but when the crew wanted to ventilate the aircraft, they might have been stowed like this (see video). I'd like to have had the curtains flapping about as well, but the animation was complex enough as it was!
Screen shots are as modelled in AC3D, unwrapped, mapped and textured, but without shadows. Installed, shaded screenshots will follow ...
--
GMM-P
12/10/2017