Comet 4 First Class Seats
28/12/08 20:00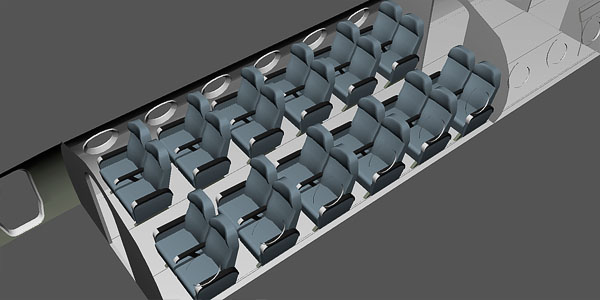 First Class Seats
Like any airliner, the Comet had standard rails in the floor so seats and cabin partitions could be fastened in different combinations. First class was at the front end of the forward compartment, ahead of the engines, where it was quiet, and closest to the galley. De Havilland recommended
Executive
or
Executive de Luxe
seats, by Microcell. The normal configuration was 24 seats, with a seat pitch of 40", and a partition behind the sixth window. A separate lavatory for first class passengers could be installed instead of the front left pair of seats. All Microcell Executive seats reclined as far as 68˚ from vertical, and de Luxe seats had cushion extensions to make them into a full-length sleeper, with a seat pitch of 60".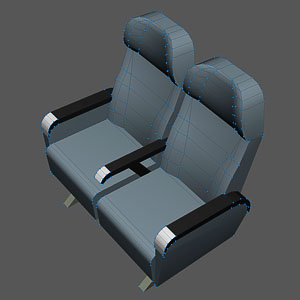 Modelling the seats, I had the specification for seat cushion width, the overall width of a seat pair assembly, to the outside of the arm-rests, and the angle of the seat back. That was supported by some very small and poorly reproduced photographs. From what I can discover, Microcell started in Kingsway in London, moved to Camberley in Surrey, and collapsed in about 1965. Remaining stock went to Radford in Hammersmith, who also disappeared in the mid-1970s. I can only guess that some of the R&D and manufacturing staff, and perhaps equipment might have been taken on by L. A. Rumbold & Co (now Contour Aircraft Seating), who also supplied de Havilland, and who were also in Camberley at the time – but there is nothing in Contour's history to support this.
Sadly, these seats were very much first-use, when Comets were state-of-the-art and attracted first class fares. Subsequent operators replaced them with cheaper, high-capacity seating and the original Microcell units were lost. Admittedly, I haven't spread the net wide on this, and the right seats could well be in another preserved aircraft – a Bristol Britannia, for example – but chances are they've lost their original ex-works fittings in the same way.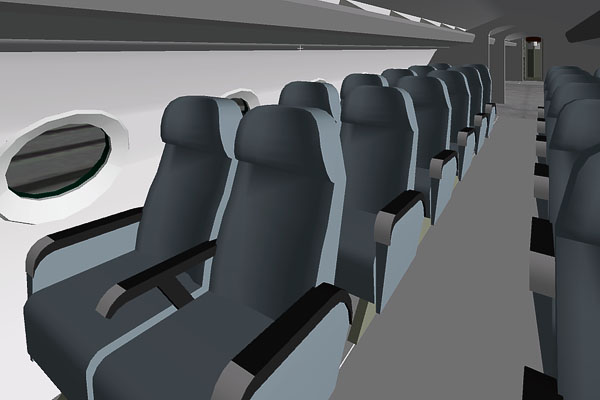 --
GMM-P (28/12/2008)