Comet 4 Pantry and Heads
23/12/08 13:00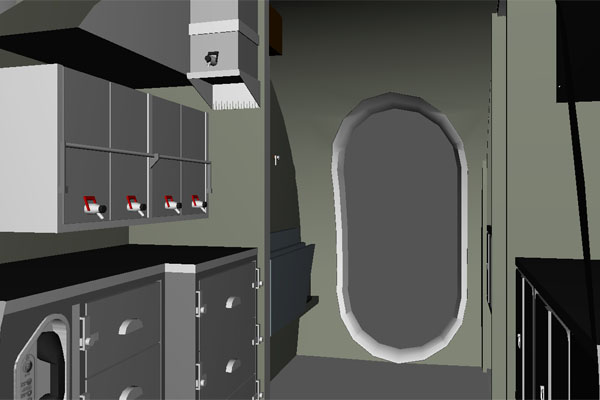 Vestibule and Pantry
The passenger entrance on a Comet is on the port rear, through the pantry (the smaller of two galleys). It has storage for hot drinks, cold drinks, ice and cutlery. Near the door is a fold-out bench-seat for the crew.
Aft Compartments
Further aft are two heads, a wardrobe and rear freight compartment. I've only got as far back as the heads, with more to follow ...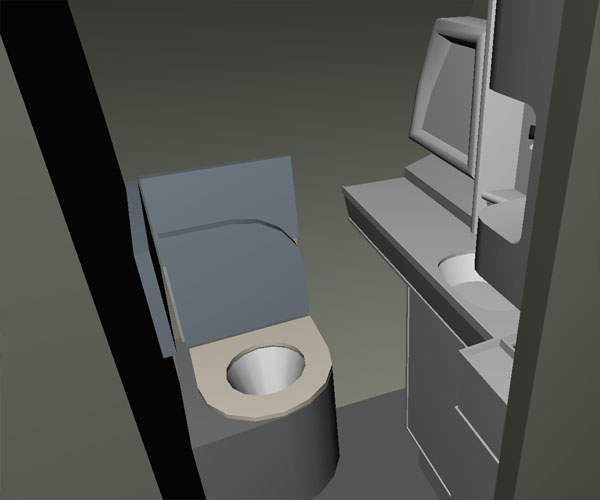 Head
The heads weren't merely for going to the loo. A padded seat folded down, making it a corner-seat, and it had a wash basin, two illuminated mirrors, cold drinking water dispenser, towel dispenser, and racks for toothbrushes, razors, bits and bobs to prevent things crashing about during if there was turbulence.
--
GMM-P (23/12/2008)